Impress. Inspire. Get Hired.
Join thousands of photographers and creative professionals and create an amazing portfolio website.
Start your Free 14-Day Trial today. No credit card required.
Designs Built To Exceed Expectations
Not a designer? No coding skills? No problem.
clickbooq's professionally-designed themes make it easy to get your site up and running quickly. Then, customize your design in real-time with our revolutionary Design Editor.
Create a site like no other — in no time at all.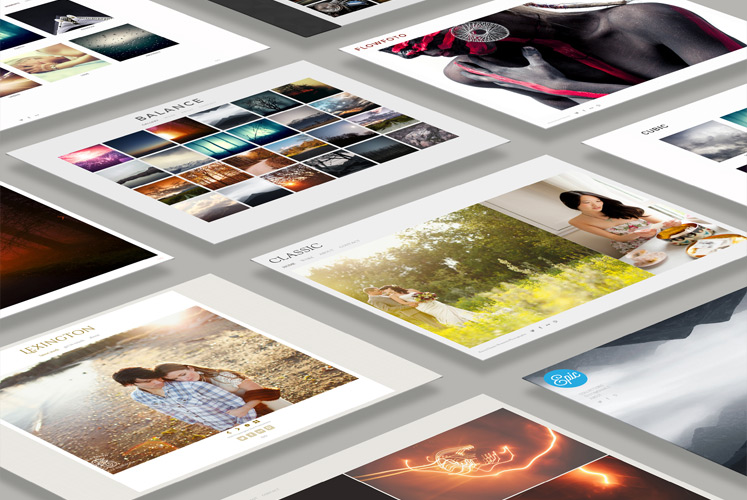 Impress Clients On Any Device
Your clickbooq website automatically formats your work to look its best across a wide range of devices. And a mobile-optimized version enables on-the-go access to your site, complete with your custom colors and branding.
Swap Galleries between traditional slideshows and horizontal or vertical scrollers, to Pinterest-style grids that present the breadth of your work in a single mosaic.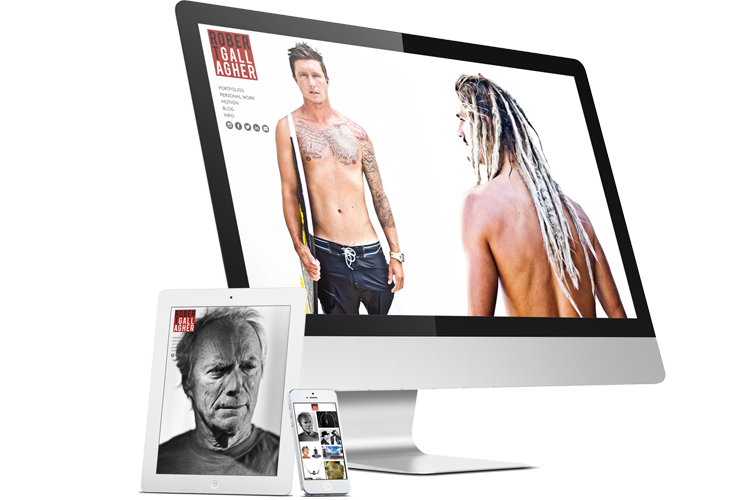 Drag & Drop Simplicity
clickbooq's Toolbox web application is the fastest and easiest way to manage your portfolios and content. Batch upload images, organize portfolios, create Pages or Galleries and much more, instantly.
Save time and have fun — launch a website that showcases your best work and wins you more business.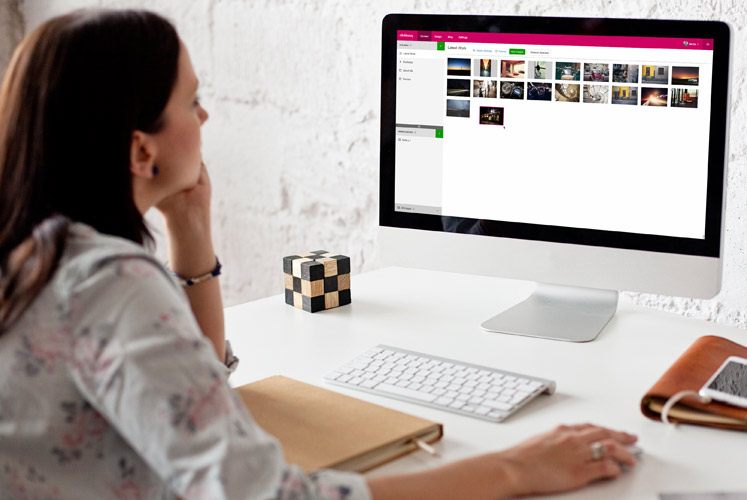 Precise Customization
Create a portfolio that stands out from the crowd and attracts more clients.
Start with a theme, then customize your clickbooq website to make it your own. Upload a logo, change fonts and colors, and show off your best work with multiple viewing options. Interchangeable Gallery styles let you pick the perfect presentation for your passion.
Discover a website that not only looks good, but performs exceptionally.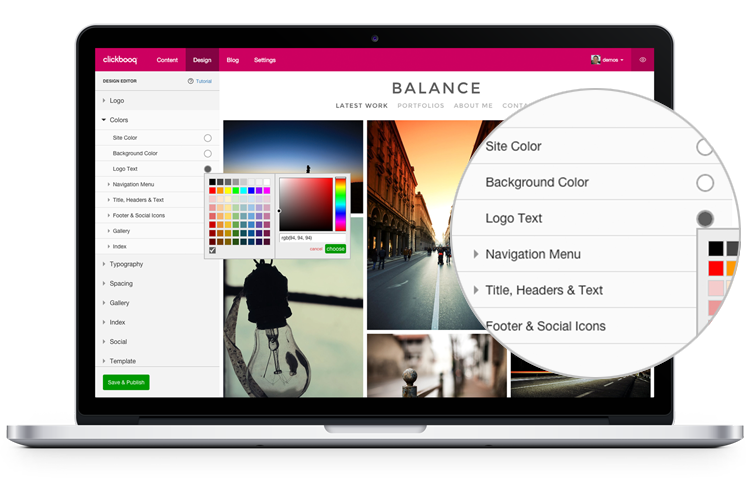 Search Engine Optimized
clickbooq websites are highly-optimized to be Search Engine-friendly, increasing your search relevancy and site rankings amongst your competitors.
clickbooq automatically creates URLs based on your page and gallery names, making it easy for search engines (and humans!) to understand the underlying content. Even your image metadata is used behind the scenes to boost your SEO content.
More traffic for your website means more business for you.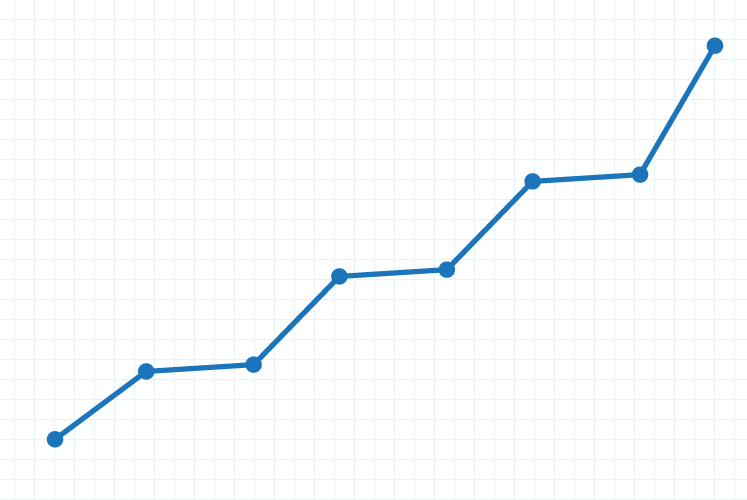 Always The Right Answer
Our customer support is second to none, with timely and knowledgeable help from our team of designers, developers and customer service representatives.
Our mission is to make sure you focus on your passion, not tech issues.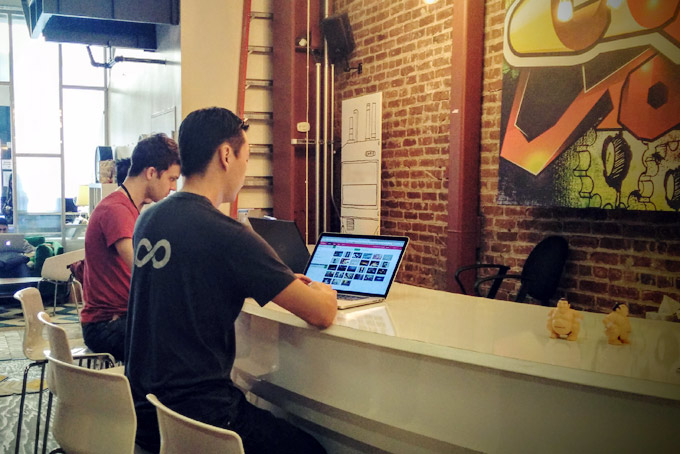 Features That Matter

Custom Domain
Use your own custom domain name for a more professional appearance.

Mobile Perfection
Your entire website adapts itself automatically for visitors on-the-go.

Blazingly Fast
Your website and images load faster, thanks to the world's fastest Content Delivery Network.

Built-in Blogging
Engage your audience with an integrated blog that matches your website seamlessly.

Fast and Secure with SSL - Free
All Lite and Pro plans now include secure SSL certificates for fast and encrypted connections over https://

Get Social
Instantly connect visitors with your favorite social networks.

Google Analytics Tracking
Gain insight into your website's traffic and see who's visiting your site.

Add Videos and More
Embed videos, Contact Forms, Google Maps, and more.

Make it Yours
Upload a logo, tweak fonts and colors, and customize gallery styles.

Private Pages and Galleries
Restrict access by adding password-protection to keep your privates...private.
Pricing
Basic
$

8
per month
(Billed Annually or $9 Monthly)
250 Images
5 Portfolios
5 Pages
3 Links
Integrated Blog
Lite
$

16
per month
(Billed Annually or $19 Monthly)
1,000 Images
20 Portfolios
20 Pages
20 Links
Integrated Blog
Custom Domain
Secure SSL certificate included
Password-protected Pages
clickbooq branding optional
Custom CSS
Pro
$

24
per month
(Billed Annually or $29 Monthly)
5,000 Images
Unlimited Portfolios
Unlimited Pages
Unlimited Links
Integrated Blog
Custom Domain
Secure SSL certificate included
Password-protected Pages
clickbooq branding optional
Custom CSS